Gifts for the Garden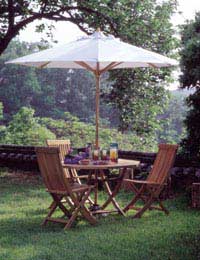 Spring has sprung and its time for all of us to head for the great outdoors. Give your nearest and dearest a gift or two to brighten up the garden and to help them make the most of the summer.
Sow the Seeds
If you are stuck for ideas on what to give a friend or a relative think about giving a plant or some flowers. This is a perfect gift idea – a plant can be given for any occasion, from birthdays and anniversaries to graduations and arrivals of newborns!There is a world of choice out there and you might like to give some consideration to the gift. If the receiver has a big garden you can give a grand plant like an olive tree or a palm. If they have only a small space, a rose plant or some seasonal bulbs will be ideal.
As far as your budget goes, there are some rare specimens that can head into three figures but conversely, there are some modest varieties that will cost only a few pounds. If the occasion is a big one, spend as much as you can on the grandest and rarest plant.
Take it Easy
Luxurious reclining loungers, a set of tables and chairs and a deeply relaxing hammock or two will help bring the garden to life.
A lounger is a great gift idea. Steer clear of the white plastic variety – they are cheap, rarely last and are not always that comfortable to lie on. Instead head for the sturdy wooden ranges that will endure years of sunbathing. Get a set of two – one, single lounger will make a very lonely gift indeed!
If this is a little pricey, a freestanding hammock is a good second choice. This is a gift that appeals to all ages. Its relaxing, can be folded up in the off-season and retains an element of fun. Pick one up for about £20 from your local garden centre and bring a smile to the face of the lucky receiver!
Lights up
Gardens can be transformed into magical outdoor spaces at night. In the summer months, when the temperature is high, there is no better place to enjoy al fresco dining and drinking with friends.
Help create a special atmosphere by giving some gifts that will help turn the garden into a Mediterranean wonderland. Head to a garden centre and check out the lanterns and lights that are on offer. You can pick up anything from dainty fairy lights to large freestanding lights.
A good choice is a set of lanterns. They are typically sold in sets of three and are candle powered. Select a set made of a light wood – a natural material will blend in with the garden's surroundings. Add a few vanilla scented candles to the gift set to finish it off.
Wine and Dine
Some might say that summer in the garden is all about one thing – BBQ's! The BBQ is a tradition. It's a time to enjoy some hearty food and also a time to invite round your friends and family to share the summertime experience with. If your gift receiver doesn't have a proper BBQ of their own, make this their perfect present.
BBQ's can be an extension of your kitchen. They are frequently gas-powered, with all sorts of grills and utensils built in. It's up to you whether you splash out on the full works or not. This will undoubtedly impress but might be a little too extravagant for your wallet.
Simpler BBQ's can be easily picked up for under £50. Throw in a matching set of plates and glasses, a gourmet range of organic steaks, or a bottle of Pimm's and get the summer kicked off in serious style.
With spring and summer on the way we can all expect to spend a great deal more time in our gardens or languishing on our balconies. Gifts for the garden will help make the most of this glorious time of the year.
You might also like...