18th Birthday Gifts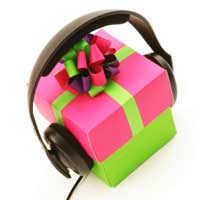 It's part time! The 18th birthday is one of the most important celebrations of anyone's life! Make it extra special and give the perfect gift to that party girl or boy!
For Her
She has now officially graduated from girl to woman and that probably means that lady like and grown up gifts are the order of the day! Handbags makeup and beauty products may sound stereotypical but all girls love them!
Seeing as eighteen birthdays require grand presents, why not join forces with other members of the family or close friends for that girly gift? If you pool your resources you will be able to buy something really fabulous for her. How about that designer handbag that she has been aspiring to own for a couple of years? If that's on the list – be prepared. You are probably looking to spend at least £250 so the more of you that contribute the better!
Dream Gifts
If she is heading to university in a few weeks then she may need some much needed supplies to help her settle in. If budget allows, a laptop would be a dream gift – both fun and practical. If that is just too much for you, a book voucher for those expensive syllabus textbooks will be just as appreciated. A few items to decorate her drab hall of residence room may also be a great idea – a stylish lamp, cushions, linen or even a LCD television will make her feel at home.
Gapy Year Gifts?
Alternatively, if a gap year is on the agenda and she intends to do some serious travelling, give her a helping hand with some much-needed cash! Has she got travel insurance yet? If not, you might like to buy the policy for her. Okay, it isn't a particularly inspirational gift idea and not one that particularly excites, but it's a practical one that she might have trouble buying on her own.
Don't forget that gap year travelling also requires the rucksack and, of course, a neat, capsule wardrobe. Give her vouchers to spend in her favourite shop – that way she can choose a stylish and simple wardrobe of her own. A few key make up products, or some pre-travel sessions at a local beauty salon will also be great gift ideas.
For Him
What would eighteen year old boys like for their birthday? Is there anything apart from a twin-engine sports car? Of course there is…it might seem a tall order but it is possible to get him something that he would really want.
He may already be at university or he may be heading there in a few months. As with the birthday girls, the birthday boys will be in need of some key essentials. Skip the kettles, irons and the toasters– he might not appreciate receiving these kind of gifts! Instead go for gadgets or clothes and accessories for cool stores. Mp3 players, music download store vouchers, online book store tokens, limited edition trainers or a new pair of premium branded jeans are all ideas that will go down well.
Boys and Cars
If he does love cars, base your gift idea around that. He might not have completed his driver training yet and may not have the cash to pay for additional lessons. Help him out with a few pre-paid lessons at his local driving school. If he does have a car, or has saved up enough to get his own, he may well need some assistance with the general running costs. Insurance and road tax are not cheap bills and if you know that he needs some help, make this your gift to him.
Sports Mad
Does he love sports? Does he have a particular rugby or football team that he follows? If so, get something related to that. A team shirt, a ticket to a game or even a full season ticket pass will be strong gift ideas.
An 18th birthday is a big deal. It requires an extra special present. Don't be afraid to splash out and really treat them.
You might also like...