Gifts for Toddlers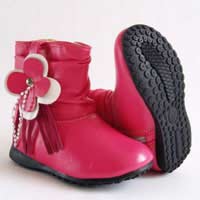 Toddlers are especially fun to shop for. At this time in their life they are exploring everything so rest assured that whatever you decide to give them they will find fascinating!
Mum Comes First
If you are not the parent of the toddler in question always ask mum and dad first.
Is there anything that they particularly would like their child to have, or is there something that they need to get for their little one? In a similar vein, are there gifts that are totally off limits – like sugar-coated sweets? It's only polite to ask first and it avoids any future embarrassments.
Safety Second
Children are precious and should be protected from any harmful materials or toys that originate from shoddy manufacturers. There are a lot of gifts out there that just aren't appropriate for children of this age. As the gift-giver it is your responsibility to make sure that the labels on your chosen item have been checked and that the gift meets required safety standards and regulations.
If you are unsure of what you should be looking for, a rough rule of thumb is to follow the age level guidance and if anything has flammable materials, put it back on the rack. This should ensure that what you are about to purchase is toddler-safe.
Life is a Classroom
When you are a toddler everything is new and just waiting to be discovered. At this age they are just coming to terms with sights, smells and touch, with each day presenting a new challenge.
Gifts that make them think and that involve movement and co-ordination are ideal presents. When you are scanning the aisles of the local toy store look for anything that can be pulled, pushed or stacked together. Think beyond giving them a simple teddy bear.
Affordable coloured building blocks are perfect – they stimulate both their eyes and minds and allow them to understand the concepts of balance and construction.
Robust carts that can be pushed along are similarly ideal as they can take the wear and tear that a toddler will put it through!It goes without saying that anything with small parts or something that is overly technical will not be a good investment. You'll find that it will either be dangerous for the toddler to handle or simply too complicated for them to appreciate at their age. Save those gift ideas for another year.
The No-Fail Gift
Clothes are always a winning gift for toddlers. Mum and dad will certainly very much appreciate the gesture. Their wallets will no doubt have been hit hard with the little one's rapid growth spurts!
Be a good friend and buy useful items for the coming season and always buy them in a size larger. Here we are talking about items like a cosy winter coat or a pair of shoes. These are winning gift ideas as they are the kind of items that normally push mum and dad's budgets to their limit. Throw in a cuddly toy and everyone will be happy!
Buying gifts for toddlers doesn't have to be expensive. For them the simplest gifts, like building blocks, are the most exciting. Talk to mum and dad first and get their input. Then hit the shops to buy a safe and fun present.
You might also like...