Gifts on a Budget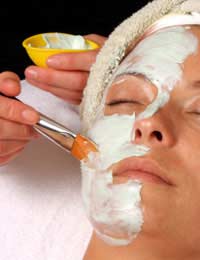 Money shouldn't hold you back when trying to find a decent gift for your friends and family. So if you're on a budget or if there's someone you simply don't feel like spending much money on there are plenty of interesting gift ideas that won't break the bank.
£15-£20
Health Club Day Pass for Two
For you and a friend to a day at a health spa. For only £20 you can purchase a voucher that is valid for up to 12 months at various locations across the UK. Someone you know can escape the stresses and strains of everyday life, spend a day in luxury, and have only you to thank for it.
A Plot of Land on Mars
Planet across the solar system, even if it is over 35 million miles away and completely uninhabitable. Still, it's a bargain at under £20 an acre and should raise an eyebrow at the very least. It was made possible in 1980 when a man named Dennis Hope declared to the UN, the USA and the former Soviet Union that he was claiming all planetary and lunar surfaces, aside from earth, as his own. Astonishingly, due to a loophole in the 1967 Outer Space Treaty, no one was able to contest Dennis' claim, and he's been selling space-acres ever since. It comes complete with various documents as well as a map pinpointing the exact location of the land. Grab one while you can!
£10-£15
Massage Cushion
These little wonders comes in a range of different shapes and designs and are intended to maximize comfort and relieve stress. They are filled with polystyrene microbeads which shape around the back of the neck and head, and come with built in motors that will vibrate and massage at the touch of a button. These are ideal for long car or plane journeys as well as for a little rest at home or the office.
Ice Sculpture Mould
Although not many people would be impressed when handed a little rubber mould as a gift, just wait until they see the amazing ice sculptures they can produce. Not the result of hours of pain-staking artistic labour, but simply a few hours in the freezer, these ornate little ice statues come in various shapes including an elaborate nesting swan.
£5 - £10
Dinosaur Plant
The Lycopodium lepidophyllum plant has been around for 290 million years but for some reason has only recently been considered a suitable budget gift. It is extremely resilient, needing minimal care and attention and will only grow up to about 5cm in height, making it perfect bedside or desktop plant-life.
Spider Catcher
If you know someone with a fear of eight-legged creatures or someone who simply enjoys trapping small animals for their own childish amusement, then this is a must have. A spider catcher consists of soft bristles that close together at the touch of a button, trapping the spider or moth without harming it, meaning it can be released back into the wild from whence it came. For under £10, everyone's a winner.
Under £5
Message Egg
These truly amazing little oddities make great gifts and will have you wondering why anyone would dream of spending more than a fiver when it comes round to a birthday or Christmas. Simply open the egg container and add water to begin a process which resembles something out of Alice in Wonderland. Within a few hours the egg cracks open to reveal a tiny bean plant emerging. As if that wasn't strange enough, a closer inspection will reveal that there is a tiny message written on the bean in black letters. A completely baffling but highly intriguing little item, it is available with various different messages including 'Happy Birthday', 'Happy Christmas' and 'I Love You'.
Sudoku Toilet Roll
Yes, this is exactly what it sounds like – sudoku puzzles printed on a roll of toilet paper. Everyone knows someone addicted to these frustrating little number puzzles, and here is a perfect gift that should raise a smile as well as maintain a focussed mind. Each puzzle is size 9x9, completely different from the last, and is easy to flush if you make a mistake.
You might also like...