Ideas for Proposing Marriage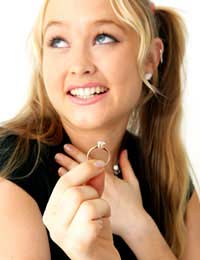 A proposal of marriage should be an episode in your life that's never forgotten, be you the person doing the asking, or the intended spouse. For proposals that are not blurted out 'spur of the moment', planning and preparation are order of the day, so before you go down on bended knee, read on for some great ideas that are guaranteed to generate that much wanted "Yes!"
The Big Build Up
When you're planning to pop the question, you undoubtedly want everything to go without a hitch! No matter how many times you run through things in your mind, the likelihood is, you'll be a bundle of nerves and nervous energy as the moment approaches, so you'll want to be confident that everything goes like clockwork! Spend time planning how you want the proposal to go: the location, the venue, whether it will be a public or private affair. Also plan for the things you can't control like the weather, and possible interruptions.
Setting the Scene
Where are you planning to make your proposal? In a restaurant? On top of a mountain? Via sign language whilst deep sea diving?! Whatever your plans, and wherever they may be being carried out, make sure you have it all timed to perfection.
In a restaurant, for example pick your moment carefully. Why not arrange for the ring box to be secreted into the sugar bowl when coffee is served? Or how about using the ring as a napkin ring, all ready and waiting on the table when you first arrive?
Capturing the Moment
If you want the moment recorded for prosperity, then you will have to involve some reliable third parties, and perhaps some covert filming and photography! Don't leave this to chance! If you are going to propose in a public place, it could be better to arrange for someone to film or photograph rather than relying on grabbing a stranger on the day!
Ringing the Changes
The engagement ring will of course be the item on which your whole proposal hangs – your whole build up will climax in the presentation of the ring, yet you may also wish to have another gift, or memento to mark the occasion. Perhaps a poem you've written for your bride-to-be (or groom-to-be!) or something personal and significant to you. Perhaps the present of holiday tickets to what is obviously a honeymoon destination, or even the presenting of a family heirloom type gift - jewellery or something precious that has been passed through your family.
Also, don't forget that these days, many couples present their intended with a 'token' ring rather than the real thing to allow the actual engagement ring to be chosen together.
Other Gift Ideas
A commissioned portrait of the two of you (photographic or painted)
Matching items of jewellery
A time-casual put together for the day of your proposal and buried together
A professional bound photograph album full of special pictures
Start of a dinner service or collectibles range that can be added to

How ever you choose to propose to your intended spouse, treasure the moment, and make it as perfect as you can – remember, you (hopefully!) won't be getting a second chance at it!

You might also like...