Gifts for Close Friends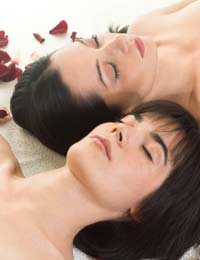 If you decide to buy a gift to be shared between friends, then it should be something they can get equal use and enjoyment out of. Whether it's for you to share with friends, or for other friends to share between them, it should have a certain amount of thought put into it, and could represent something that has either been shared in the past, or will be shared in the future.
Shared Hobbies
It's a great thing when friends share pastimes and hobbies, so a gift that goes hand in hand with their shared interests might be just the ticket. If they're into playing a particular sport, then buying them some equipment could encourage playing together more often. If they enjoy extreme sports, you could arrange a day out for them to try something new. If they prefer to watch a particular sport or enjoy a particular pastime, then why not buy them tickets to go and see a game or match?
There are literally thousands of different hobbies and pass times available to us today, giving you a huge spectrum of gifts to choose from. If you can't think of any particular hobbies that your friends have in common, then simply choose one you think they might enjoy and decide to take up in the future. There's a wealth of different companies out there offering organised activity gifts to make it even easier.
Shared Experiences
Another thing that many friends have in common is shared experiences. This might mean a particular holiday they once took together, filled with fond memories, it might mean working together for a period of time, or it might even mean a bad experience that brought them closer together.
This gives you plenty of potential for sentimental gift ideas. You could organise another holiday to a past destination in order to remind your friends of fond old memories. If your budget won't stretch that far you could buy them something to remind them of the shared experience, or even make a photo collage.
If you have friends that work or have worked together, you could buy them a light-hearted gift that reminds them of the drudgery of an old job, or something to make their existing job together more bearable. If you decide to buy a gift relating to a past experience that brought friends closer together, be tactful, and careful not to bring back any old memories that they would rather forget. Something thoughtful to commemorate a certain day or time in their lives might be well received though.
A Shared Future
Do you have a BBFL? Whether you have a cheesy acronym or not, long term friends often like to give each other gifts that remind them of their friendship. For girls this could mean some matching jewellery, to remind them of each other when they are apart. It could also mean a make-over and photo shoot giving them a chance to unwind and catch up as they are pampered, and leaving them with photos to remind them of their friendship.
This is a less common gift between guys but for those who aren't embarrassed there's the option of matching sports shirts, or there are a wealth of options for flatmates such as artwork, a neon light display, a beer cooler or even a games table such as air hockey or table tennis. These are all gifts that they can enjoy sharing together well into the future.
You might also like...