Gifts for Young Couples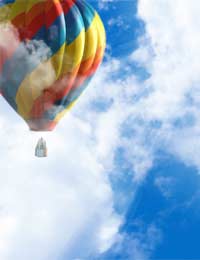 Whether it's a wedding present, an anniversary gift or just something to let a young couple know you care, a shared gift for a young couple could really brighten up two peoples days. Not only are you effectively killing two birds with one stone, they will appreciate you thinking about them as a couple and giving them a present they can both enjoy together.
There are many different gift ideas available for a couple, which can easily be found either on a quick trip to the high street shops or even by browsing the internet from the comfort of your own home.
Something For The Home
If the young couple in question live together, why not give them something they can use around the home? If you wanted to make their bathroom a more enjoyable place to spend time, why not give them a set of matching his-and-her towels with their name on?
Another idea is to give them a pot plant to add a little greenery to their living space. Go to a local gardening centre and they will have many suggestions to suit the lifestyle of your chosen couple, from delicate orchids to every day house plants that require little attention for those with a busier day to day life.
If you wanted to make their living room a bit brighter, perhaps a decorative lamp or a wall hanging. Next time you visit their house, look around and see if it seems like it might be missing a little something. If you have a lot of photos of the couple, perhaps an electronic photo frame may be a great gift idea. On these delightful contraptions you are able to load different photos. The frame will cycle through them, showing a different photo each time you turn to look at it!
Shared Experiences
There will nothing greater than providing an unusual experience for a young couple. Down the more expensive route, you could purchase them a hot air ballooning ride with inclusive photos and champagne. If they tend to be active, a paintballing day might suit them down to the ground, giving them a chance to enjoy time together in an outdoor environment.
Animal lovers might enjoy the opportunity to be 'Zoo-keeper for the day'. This will give the two of them a chance to feed and pet the animals, and don't forget to give them a disposable camera to capture the moment! If money is no object, perhaps a long weekend trip to an exciting city, such as Barcelona, or Paris if you are feeling particularly generous.
Something Home-Made
If money is tight, why not make them something? They will be very touched by the thoughtfulness of a gift that has more effort involved than just trundling off to the shops. Create a scrap book full of photos of the couple on happy occasions throughout the time you have known them.
To make it look really special you can use coloured card as a backing to make them pictures stand out and you can even decorate the edges with glitter or memorable objects if you are feeling particularly creative. Slip in a few memories of events that were occurring round the time, such as a CD full of songs that they both dance to. This will really show you know them well, as well as care about them too.
You might also like...