Track Days and Driving Experiences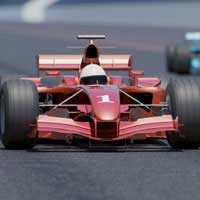 Looking for a 'big boy's toy' type gift for a male friend or relative, but want to avoid falling into the trap of gimmicky, gizmo-type offerings? Then why not send them off on a track day for a once in a life time driving experience?!
Who could resist the chance to race around in a Formula One car on an iconic track like Silverstone or Brands Hatch? Or playing a rather grown up game of soldiers in an authentic army tank?!
And driving experiences aren't just for speed demons or youngsters whose only previous experiences is doing handbreak turns in their mum's hatchback! Track packages cater for all ages and motoring likes and dislikes, from rally driving to classic cars or top of the range Ferraris!
Driving packages are also excellent for team building or company days out - or even as a part of a stag weekend or long weekend away, or just for a spot of 'male bonding!' And as part of a corporate package for employees or clients, you really can't go wrong - the competitive streak between colleagues and clients will make for a wonderfully thrilling day! And remember, although generally marketed towards males, driving experiences most definitely aren't just for boys - why not organise a girl's day out to remember with a spin around a race track?!
What will Happen on the Day?
Each driving or race package will vary from location to location, and different companies will have their own itineraries and programmes for the particular 'experiences' they offer, but as a general rule of thumb, you can expect to arrive at the race HQ and:
Register and sign in for your activity
Have a thorough safety briefing and overview of the day
Be taken to the race area and be shown around the vehicles
Drive your vehicles
Have the opportunity for photographs and certificate presentation
Considerations
Before you rush off to book your octogenarian grandparents off on a weekend of rally driving and motor racing, have a think about the practicalities of giving this type of gift, and check the company's terms and conditions of sale very carefully. Most organisers of these events will need the recipient of the gift (i.e the driver) to hold a valid driving licence, not to be disqualified from driving, and to meet their height and weight restrictions, which may well vary from vehicle to vehicle.
Preparation
The gift recipient will no doubt want a cheering squad on the sidelines to watch their daredevil antics, and most companies are happy to accommodate non participating guests in designated areas. Bear in mind - both driver and bystander - that the track area could get cold and windy, especially during the winter months, and dress appropriately - and if you are watching, remember that there will be a lot of standing around waiting for your driver to 'get their go'! The driver will undoubtedly be given special safety clothing to wear and should therefore dress with that in mind - thin layers being preferable to bulky clothes under a racing suit!
You might also like...