Giving a Pamper Day as a Present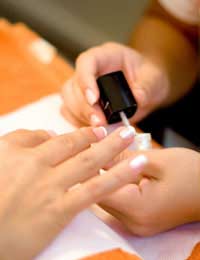 Sometimes a day of relaxation and luxury is the only gift that will do! If you have a friend or relative in need of some emergency TLC get the lowdown on how to make their dreams come true!
Spa Pampering
Days spent at the spa are days well spent! There is something extra special about a spa day. You can spend hours languishing in a casual dressing gown, sipping champagne between receiving indulgent beauty treatments! It is the perfect way to unwind and relax and makes a great gift.
All spas dispense gift certificates of varying values. Give one as a present and let them choose which treatments they would like to have. Alternatively you can purchase a "day" for them– this type of gift normally consists of over three hours of treatments and the days are themed to leave the guest either uplifted, relaxed or energised.
Don't forget that spa days are the perfect girly day out so it might be a good idea for you to join in with the experience. It's an ideal way to bond with friends, sisters or mum's. In fact, turning it into a group effort could help make the day even more memorable and special.
Personalised Pampering
The ultimate pampering gift is a day spent receiving something truly special and unique. A spa day is all very well, but sometimes we all need something more than a mere massage – we need something that will make a difference to the way we think about ourselves. A visit to a top hairdresser, colourist or make up artist can change not only your image but leave your self-esteem levels soaring.
Give your loved one this confidence boosting gift. Book well in advance and secure them a slot with the best in the business. Research your options. Read magazines and do some internet research to find out which stylists have a Hollywood Who's Who client list.
Celebrity hairdressers, colourists or make up artists become famous because of their ability to transform their clients. Give your loved one the same experience.
Retail Pampering
A day spent shopping sounds like an expensive treat. Don't let that put you off giving it as a gift to a loved one. There is a way round the expense and its called personal shopping.
Every major department store or shop now offers this service to its customers. It involves far more than just trying on clothes. Turn up at the store and you will be whisked into a personal suite, with flattering lighting, plenty of space and drinks on tap. Relax before telling your own stylist what look you are after and they will do all the footwork for you, picking up the right clothes and accessories. All that you have to do is try them on and make a decision.
This makes a great gift – who doesn't want to be pampered in this way and treated to a top to toe new look? Men and women alike will appreciate this gift more than you could imagine!
Pulsating Pampering
For some of us, pampering doesn't equate to languishing in a spa or a personal shopping suite. Sometimes we need to crank up the pace. If you know anyone who feels the need for speed treat them to the ultimate pampering experience – a formula one day.
You have two choices, either head to a local racing track where you can give someone the driving seat. Alternatively give them membership to an exclusive car club as a gift. The latter will enable them to take out a Ferrari or a top-of-the-line Mercedes for the day, and let them live life in the fast lane.
These are just a few ideas. What you choose to give as a gift to that loved one will depend on their tastes. They may love the idea of a spa day or they may prefer racing around in a fast car. Keep your options open and pick something that they will love!
You might also like...