A Day Trip as a Present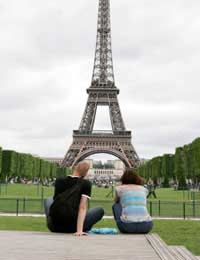 A Day Trip can make a fantastic gift for anyone you feel like treating to a change of scenery for a day. And if there's someone you want to spend some quality time with why not join them? There is a wide range of day trip for 2 destinations available, with somewhere to suit everyone. Here are some of the best ones.
Paris
Whether it's good food, art galleries, scenery, museums, or just a spot of shopping you're looking for, Paris has something to offer everyone. This beautiful city makes a great overseas day trip destination, with the Eurostar from Waterloo now taking less than 3 hours. A day trip package for two will usually include a booking at a traditional French restaurant with two course meals and wine included, with plenty of time to spare to wander around the city and take it all in. A day trip to France is a fantastic gift idea for anyone who wants to travel abroad, but only has a day to spare.
Northern Belle
This gift involves a romantic ride for two on the fabulous Northern Belle Orient Express train. Travel in style to a historic destination of your choice, aboard a beautiful carriage inspired by the elegant Belle trains of the 1930s. On the outward journey, breakfast or brunch with bucks fizz is included and, on arrival at your destination, you will be shown on a guided tour around your chosen historic site. The Northern Belle will take you home again in style, with a lovely glass of champagne and 3 or 4 course meals included, allowing you and someone you know to wind down your day in absolute luxury.
Luxury Thames Sunday Lunch Cruise for One
If you know someone that could do with a little time away from the hustle and bustle, and might enjoy a little quality time alone on a Sunday afternoon, then consider buying them a 4 hour ride aboard the magnificent Silver Sturgeon. This outstanding vessel received a £2 million refurbishment in early 2007 and is the number one way to view London, via the Thames, in style. The gift includes a half bottle of wine and a delicious three course meal, with the menu featuring the 'Best of British' with free range and rare breeds meats. This is a great gift for anyone that deserves a little quality time to themselves.
Monaco Grand Prix
If a leisurely ride down the Thames or a pleasant day out on an old steam train just doesn't seem exhilarating enough, then consider a trip to Monte Carlo, and witness one of the world's greatest motor-racing events. This is the perfect day trip gift for anyone interested in Formula One, but at just under £750 per person, it isn't exactly the cheapest. However, the gift does include same day return flights, coach transfers and lunch at The Café de Paris, one of the most famous restaurants in the world. With an excellent view of the race circuit, live music and superb food and wine, this is guaranteed to be an amazing day whether you're a race fan or not, and is well worth the money if you can afford it.
You might also like...