Your First Anniversary Gift Ideas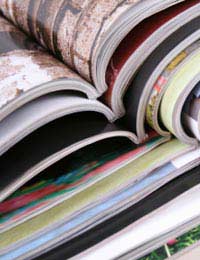 Choosing an innovative first anniversary gift (and one that isn't necessarily paper) can involve really tapping into all your resources and sources to come up with romantic, interesting and unique ideas!
Sticking with Tradition?
Tradition has always dictated which gifts are given on each wedding anniversary - from leather to crystal, ruby to wood, each passing year is marked by its own relevant gift 'material'. However, modern equivalents are now fast overtaking the old format, and these days, clocks are considered just a pertinent first anniversary present as the traditional paper gift - despite really being just as random an item as 'paper'!
Choosing your Gift
You might already have a firm idea of the style of gift you wish you buy for your partner - or indeed as a first anniversary present for another couple - perhaps you're looking for something amusing, more of a novelty gift, or perhaps something very personal to them yet still following a paper theme, like perhaps a photograph album full of pictures from their first year of married life, or maybe even a painting you've done yourself or had commissioned.
Paper Based Ideas
Other more practical gifts on a paper based theme are easy to come by - a magazine subscription for instance, might not seem like the most romantic of presents to buy your partner or give as a gift, but if you tailor make it especially for them so it reflects their interests, then it will make for an appropriate and long lasting present - how about a gift subscription to a cookery magazine for a couple who enjoy their food and like trying new recipes together? Or an interior design mag for those doing up a new home, or an 'enthusiasts' publication that reflects their particular sporting or leisure interest?
Nights Out
Theatre, opera or concert tickets are always a popular gift choice, and, being made out of paper are just perfect as a first anniversary present! Keep an eye out for forthcoming shows and gigs and book well in advance if a special star is coming to the country for what will undoubtedly be sell out concerts - you could really push the boat out and purchase a hospitality package with your tickets to really make it a night - and a gift - to remember!
Home Made Gifts
Making your own present to commemorate a first wedding anniversary couldn't be easier - its paper based theme is a cinch to work with and can be adapted and suited to appeal to most people. You could consider making a scrapbook of mementoes of the past year, starting with wedding photos, honeymoon tickets and pictures, postcards, ticket-stubs and brochures from special trips and days out. Find the best album or scrapbook you can afford - a leather or linen bound one would give a professional touch and look smart on any book case.
Vouchers
Gift vouchers can sometimes feel like a 'cop out' present - bought when either time or lack of ideas or resources prohibits anything else, but as an anniversary gift they can be particularly good, and always well received! Don't just think in terms of high street stores - seek out vouchers for a special restaurants, trendy galleries or bespoke jewellers and prove that gift vouchers do not have to be the boring option!
You might also like...