Teenage Boys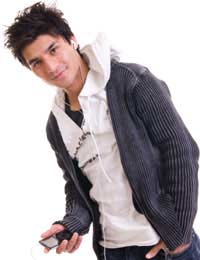 The teenage years are an awkward age to be at and shopping for someone in their teens can often seem just as awkward. It can be hard keeping up with what's still considered cool and even harder to keep up with what isn't. So if you find yourself shopping for a gift for someone in their teens, here are some things that every self respecting teenage boy should have.
A Cool Gadget
Cool gadgets will never lose their popularity. The real question is; which gadgets are the cool ones? It can be hard to keep track when new technology is constantly being released and updated. However, there are some things that certainly won't be going out of style any time soon, and one of these is music.
Mp3 Player
CDs and audio cassettes will soon be a thing of the past. The quality of Mp3 players continues to improve and downloading the latest tracks keeps getting easier and easier. If you know a teenager, who doesn't already have one, then a new digital media player might just make the perfect gift. You can choose between tiny compact players that will clip onto the collar of a shirt, designed for mobility but with less storage, or larger players designed to store massive amounts of music, with many newer players even able to display photos and videos too. A digital music player, of some kind or other, is considered a must have accessory for most teenage boys these days and makes an ideal gift.
A Cool Girl
Okay, so giving him a girl as a birthday or Christmas gift would be quite difficult, and somewhat weird and inappropriate. However, there's no real reason why you shouldn't give him a gift that may improve his chances with the ladies a little.
Lucky Kit
A lucky kit consists of everything needed to be clean and safe when out on the pull. Inside the standard kit you will find a miniature toothbrush, toothpaste, a foldable razor, shaving gel, a cleansing wipe, 2 condoms and some handy Karma Sutra tips, in case he's feeling a bit adventurous. There are other kits available with alternate contents too. This is a fantastic gift for someone turning 16, and a bargain at less than £10.
A Cool Ride
Every teenager needs a ride. Whether they have their own car, take the train and bus or just get Mum and Dad to taxi them around, they need transport. If none of these options are available, consider buying him an alternative ride of his own.
Electric Scooter
An electric scooter is not only a fun way to get around and about, but is also environmentally friendly too. Looking after the environment isn't just for hippies and idealists these days, with a variety of awesome-looking, speedy, rechargeable scooters and bikes available on the market for teenagers aged 14 an over. This is a great gift for a teenager who hasn't gotten around to passing his driving test yet or is just too lazy to walk or cycle. Prices start at around £150 for a 15mph model.
You might also like...