For Your Boyfriend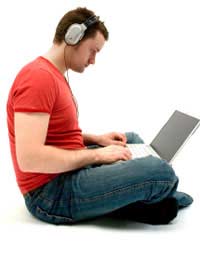 It stands to reason that that special someone in your life should get a special gift every once in a while. However that doesn't necessarily mean that you should have to rack your brain for ideas to any special extent. Here are a few great ideas that should not only keep him happy but should ensure that you get something extra special when it comes round to your turn to receive a gift.
For a Car Lover
If your boyfriend is a fan of fast cars, but a brand new Ferrari is a little out of your price range, then consider the following gift.A Day at Extreme Driving School – For about a third of the price of one alloy wheel, you could book your boyfriend a day driving one of the world's fastest sports cars. Choose between the likes of the Ferrari Enzo, Aston Martin DB9 and the Porsche 911 or spend a little extra and get him a fantastic supercar bundle, allowing him to drive a range of different high-powered vehicles. If your boyfriend is more of the off-road type, then consider a day driving all-terrain vehicles, Hummers or even tanks. Most of these unique driving experience gifts include several miles of driving tuition, ensuring that your boyfriend will get the most out of his day at the race track.
For a Music Lover
If your boyfriend likes his music, there are plenty of gifts to fuel that passion. But before you run out and buy him some overrated chart CD, first consider the following fantastic music related gifts.
USB Mixing Kit - Any man interested in electronic music secretly wishes he could DJ; touring the UK and the rest of the world, going from club to club amazing heaving crowds with his powerful mixing skills. However, when it comes to actually familiarising oneself with mixing decks and all those sliders, knobs and buttons, it can present quite a challenge. Fortunately, for a fraction of the price of DJ equipment, there is a USB mixing kit available which will plug straight into his computer and is considerably easier to use than standard LP decks. It will allow him to mix MP3s, CDs, WMAs, WAVs and other music files right there on his PC. It comes with software that eliminates the need for mixing decks by giving you a pair of virtual on-screen decks and a range of other features that should teach him all the basics of mixing and more.
MP3 Headphones – Why bother buying a separate MP3 player and pair of headphones when you could have them combined in one slick little package? These are every music lovers dream, with a built in memory of up to 512MB (up to 120 songs) and a weight of less than 100 grams. They have a battery life of up to 10 hours on a full charge and as well as sounding great, there is absolutely no chance of getting tangled up in troublesome wires.
For a Football Lover
It's a simple and inescapable fact; a lot of men like football. If your boyfriend is one of these men, then it is an obvious area to consider. However, this doesn't mean that the gift has to be an obvious one, so if you don't think that a new team shirt or football pump will cut it this year, then hopefully this will.
Personalised Book of Football Club History – These beautiful hand made leatherette books are available for all the major football clubs and will allow your boyfriend to relive all his teams best sporting moments. They cover all the major news stories from the early 20th century all the way up to present day and are available with a personalised message and the recipient's name in gold embossed print on the front cover.
You might also like...