Presents for Your Husband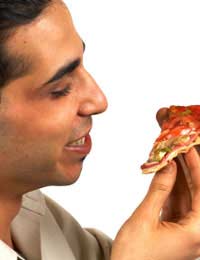 Are you running short on ideas for that extra special gift for your partner this year? Trying to avoid all the usual pitfalls, like expensive tools that will never be used, or clothes that will never be worn? Fortunately, the world has never had so much to offer in terms of high-tech gadgets and original gift ideas.
Something Cutting Edge
Most men like to keep abreast of things and the latest technology is no exception. The latest gadget or gizmo can make the perfect gift, but with more and more items being made available and product features constantly changing, choosing the right one can often be challenging. The last thing you want is to buy an expensive piece of equipment that simply ends up collecting dust in a cluttered office drawer somewhere.
A Portable DVD Player
If your husband enjoys audiovisual entertainment and is often on the move, then a portable DVD player will make a fine gift. These days it shouldn't be hard to find one that will never even leave his hands, let alone spend any time in a drawer. The price of players has dropped considerably over the past few years and the capabilities have increased dramatically. Not only can they now play a wide range of music and video formats, but can display picture files and some even have a built in freeview digital television receiver. This means you can buy your husband a portable video player, music player, picture viewer and digital television, all in one neat little package for only a few hundred pounds. Make sure to check the specifications to ensure you are getting the most features for your money.
Something Adventurous
If your husband has something to prove or is simply a bit of an adrenaline junkie, there is a massive range of unique experience and adventure gifts currently available. From flying in the cockpit of an aerobatic plane to crushing parked cars in a monster truck, there's certainly no lack of exciting and original ideas. But what if you want to get your partner something even more special?
A Day At Spy Academy
If your husband fancies himself as the next James Bond, he can spend a day learning the necessary skills needed to be a secret agent and protect the honor of her majesty the Queen. Conducted by ex-Police Force or Special Forces experts, he can receive training in both weapon handling and non-armed combat techniques, as well as how to use specialist spy equipment such as bugs and covert cameras. This may prove a vital experience if, for some reason, he is ever down the pub and finds himself cornered by an elite enemy agent.
Something Tasty
If your husband is more of the relaxed sort of individual, preferring to spend his weekends indoors in front of the telly rather than rolling around a field with an automatic rifle, then why not treat him to something tasty. They say the way to a man's heart is through his stomach. If that's true, he should be love-struck in no time.
Home Pizza Oven
A home pizza oven is a small electric stone based oven designed to sit on your kitchen worktop along with the kettle and toaster. It delivers an intense dry heat, ensuring the pizza is cooked perfectly with a crisp base right from the centre to the crust. It only takes 5 minutes and if your loved one isn't feeling up to creating his own Italian delicacies, it works with any fresh or frozen pizzas from the supermarket too.
Beer Machine
In the past home brews tended to smell like old socks, look like sewage water and taste like both. Fortunately, this is no longer the case thanks to a variety of handy little machines that have become available. Many of them are incredibly simple to use and only take 7 to 10 days to produce 17 pints of first class ale or lager to wash down those pizzas. The only down side is having to find extra room in the fridge.
You might also like...