The Must Have Gift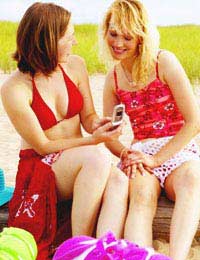 There are certain gifts that everyone should have or at the very least wish with every inch of their soul that they did have. So if you're shopping for someone particularly special who you believe deserves one of these must-have gifts, then consider some of the following.
The Latest Technology
Let's face it; we're all fast becoming slaves to the world of technology. So we might as well strap ourselves in, log on, look sharp, and enjoy the ride because there's never been so much on offer in terms of high-tech gadgetry and must-have electronics.
Latest Multimedia Phone
Mobile phones these days seem to have become better equipped than the living rooms of even the richest and most avid multimedia enthusiasts. With MP3 and video playback, video and picture messaging, high resolution digital cameras, web browsing, e-mail, and now even video calls and satellite television; the latest multimedia phone is a definite must-have. Not only is it a vital communications device, but now a handy fully-equipped personal entertainment centre too. So, if you're looking to buy someone a must-have gift, this is definitely the first one you should consider. Handsets come in a range of styles with different functions and network plans to suit the individual.
Satellite Navigation
If you know someone that drives and has a tendency to get lost on journeys as simple as visiting their local shop, then a global position system is another must-have. With software advancing and updates becoming more readily available, satellite navigation is becoming more and more useful, especially when driving in inner cities plagued by traffic jams and troublesome one way systems. The cheapest (but not necessarily the most reliable) current option is to have GPS software installed on a PDA (personal digital assistant). Something more reliable is likely to set you back between £100 and £200 but is well worth the extra cost due to the money it will save in fuel bills alone.
The Latest Craze
Trends, fashions and crazes are constantly changing and sometimes it can seem hard to keep up. Whether it's the latest gadget, clothing style or pastime, there are gifts that are essential in order to keep up with the crowd.
Poker Set
The game of poker seems to have taken the world by storm in the last few years. Not just a game of luck, poker requires patience, observation and a keen sense of timing in order to overcome your opponents, which may be why so many people have fallen in love with it. So, if you know someone who is good with cards or someone you think might be if they had the right equipment, consider buying a poker set. Starting at around £10 for a deck of cards and plastic poker chips, going up to in excess of £100 for a deluxe table, card and porcelain chip set, there's one to suit everyone's needs and maybe even set them on their way to being a world poker master.
Spring Stilts
These little devils are not for the faint hearted but are worth considering for anyone that seems like the type who would enjoy running at 20 miles per hour with minimum effort or leaping up to 9 feet in a single bound, and let's face it; who wouldn't? Best described as spring-loaded jumping boots, these little contraptions are an amazing amount of fun and are growing in popularity across the globe. Coming with various exciting safety warnings, spring stilts are one of the more unusual but most interesting must-have gifts out there at the moment. So don't forget to get yourself a pair too.
You might also like...