Choosing the Right Book as a Gift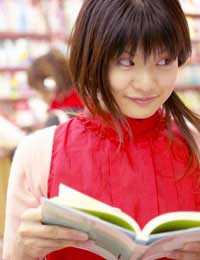 Buy a book as a gift and you are on to a guaranteed winner. There is something for everyone. All you need is a little bit of guidance to steer your round those bookstore aisles. Books really are the gift of champions! They come in all sizes for all genres and fit into all budgets. Children and adult alike can be satisfied by the purchase of a good book.
Brave the Bookstore
Once you have decided to buy a book as a gift, its time to brave the bookstore. Your choice of shop is very much going to depend on the type of literature you want to purchase. As with any other items, different stores cater for different audiences.
The huge, multi storey bookstores will have almost every taste covered but you can still delve deeper into the more specialist markets. Art, travel, cooking and cultural bookshops exist in all major cities and have a much more in depth supply of material so make sure you do your research if you are craving a specific title.
Deciding Which Book to Buy
Once you are inside the bookstore, whether it's one on your high street or an online version, it's time to decide what to buy. The first decision to make is whether to buy an actual book or plump for a book token. The beauty of the book token is that it would be impossible to make a mistake. The receiver can choose what they want to buy, when they want to buy it. The only downside is that a book token still smacks of a lack of effort and if the relative or friend is a particularly close one, it's not the message you want to be sending out!
Think Before You Buy
If you are trawling the aisles and book categories and are at a loss as to what to choose, stop and think. What does that person like? Have they ever mentioned their favourite author or favourite genre? If they have, act on it and find something special.
If they have a favourite author the chances are that they are going to have all the previously published books. However, they may not have that first edition version, autographed by the authors themselves! Large bookstores often have sections dedicated to special editions like this so seek them out and you may well be in luck!
If your friend or loved one is a keen traveller, you know what section to head straight towards! It may be that they are planning their next vacation adventure. Thank them – they have just made the gift selection process easy for you! Buy a useful travel guide and perhaps pick up a language guide that will come in useful when they are trying to communicate with the natives.
Foodies can always use another cookbook to act as inspiration for ideas. Large book, packed with glossy and tantalizing images make the perfect gift for such food fans! Those friends who are trying to embrace the mind, body and spirit trend are similarly well catered for in any bookstore. Anything from a guide to Pilates, make up application or positive career development books are available for purchase.
There really is a world of choice out there. All you have to do is narrow down the likes and dislikes of the person you are buying for and pick something up to fit their requirements. Don't worry if you get it completely wrong. The beauty of this gift is that it's very easy to return. Even if they already have that title in their collection they can easily exchange it for something else. It's a win-win situation for everyone.
You might also like...