Amusing Gifts for Those Who Have Everything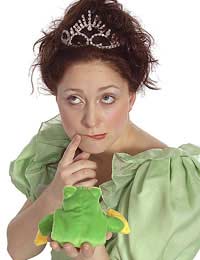 Give a gift that breaks from the norm. If you need some inspiration on what to choose read on!
A Bit of Advice
Funny gifts have the potential to be extremely memorable but you should exercise some caution. If you are planning to really go for it and give a very tongue in cheek gift, make sure you know the person well enough. You don't want them to be insulted or confused by what you hand over. Think carefully before you head to the shops!
Photoshop Fun!
Photoshop is your friend and is a great resource when you are thinking about a funny present. It allows you to create a homemade gift that when printed out looks surprisingly professional!
How about creating a poster? Do they aspire to have the perfect body or are they in love with a celebrity? If any of these apply – make the dream into a reality! Get a fitness model's body from the internet – there are lots of copyright images out there to choose from - and carefully superimpose your loved one's head onto it, ensuring that you get the skin tone and proportions exactly right for a realistic match! The same applies for that celebrity crush – get a picture from the internet of that celebrity with another person and replace the person with your loved one, making sure that the images are perfectly blended and in proportion!
This is such a great tool to make presents with! You can even take the pictures that you have created to a specialist store and get them transferred onto t-shirts, mugs, caps or badges. It's a funny touch and a great memento that they will definitely keep forever!
Comical Costumes
Is your girlfriend or boyfriend a Princess or Prince in training? Do they like only the finest things in life and want to be spoilt at every opportunity? If this sounds like someone you know get them a costume that fits their alter ego!
If she is a little princess, get a tiara, some impressive jewels – real or fake, its up to you and your budget! Present her gift in a chest, throw in a green frog and some rich chocolates and she will be able to live out our Princess fantasy in serious style!
This idea can work for anyone and for any theme! If he likes to think of himself as a rock star get him all the paraphernalia that only a chart topper would have – this means putting together a leather jacket, shades, skinny jeans and don't forget the guitar!
This idea is not necessarily a cheap one. Its great for all budgets and if you want to really splash out this idea will allow you to. For example, the tiara could be adorned in Swarovski crystals, you could get some designer shoes fit for a princess and that guitar could actually be one he has been drooling over for months!
If all else Fails…
If you know that you want to give a light-hearted gift, but really have no idea what to give, do some further research. The Internet is packed with online retailers who have everything from quirky aprons to beer helmets – yes; you read that right - on offer! There really is some amazing stuff available that should fill the brief. Just remember to allow yourself enough time because delivery can often take longer than expected!
Giving a funny gift is a great idea. They require a lot of thought and are truly personal. All you have to do is give it some serious thought – think about what would make them laugh, rather than what you think is funny. If you get that right, you can't fail!
You might also like...