Great Gadgets to Give as Gifts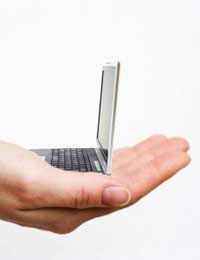 Gadgets and gizmos make excellent gifts for almost any occasion and for anyone, from the youngest child to the oldest swinger in town! From robot toys, to functional electronics for the home, and electronic toys and games, you are sure to be on to a winner by giving a high tech present!
What to Gadget Buy?
Choosing the right type of gift will come down to the likes, dislikes, age and general personality of the person you are buying for - whilst your Gran is unlikely to appreciate the intricacies of a high tech, remote control sex toy, your best friend might!
Know Your Stuff!
Do your homework before dashing off to the nearest electronics superstore! Remember, kids and teens are very gadget and gizmo savvy, and if you're the wrong side of twenty five, what you consider to be the absolute cutting edge in design and forward thinking techiness, might have 'naff' or 'so last year' etched through to its very core by its too-cool-for-school recipient!
Inspiring Ideas
Check out websites and review pages for the latest 'must have' equipment, and ask in store about new products - the review pages of newspapers and magazines will provide a fertile hunting ground too, though be aware that some very new products might end up selling out the second they hit the shelves, or only available for extortionate prices via mail order - again, research thoroughly to avoid disappointment!
Gadgets to Avoid
Not every gadget is a gizmo and not every gizmo is a cool toy...so generally, anything that can be found in pound shops, bargain basements or on your local market stall is not going to impress - unless it is bought as a 'joke gift'- which in itself a whole other article, not to mention a risky business!
Also spurn anything that was popular more than two years ago, or known to amuse the elderly - for instance, plastic moose heads that work by remote control or sense someone passing by and begin to sing a Christmas carol or the national anthem. They weren't funny in 2006, and they still aren't now.
Cool Kit
There's some gadgets and gizmos that you just can't go wrong with - think of Wii games consoles, Wii fit, DS Lites, X Boxes etc - but only if you know your recipient doesn't have them already, or any associated games or kit. Far better to think slightly outside of the (X) box whilst still maintaining cutting edge coolness and techy prowess - not to mention not spending as much money!
How About...
Digital Photo Frames
Remote Control Planes/boats/cars
Voice Changers
USB musical instruments - roll up pianos and drum kits, for example
Laver lamps and lights
Digital keyring photo fobs
Choose your gift with care and it will be a welcome addition to the recipients celebration – just make sure you put enough effort into your research so that it doesn't end up the gadgetry equivalent of the a white elephant – or worse still, wrapped back up and returned to you the following year!
You might also like...