Make Your Own Gifts and Presents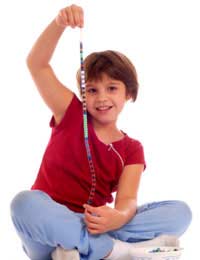 You don't have to buy a gift – you can make your own! Believe it or not a creative, thoughtful gift can have an even bigger impact than you ever imagined. Show how much you care with one of these gift ideas.
Get Knitting
Knitting is the pastime of the moment. Everywhere knitting clubs and shops are springing up. What was once a very old-fashioned hobby is now a must-have skill. Put the needles to good use and make a gift for a loved one. You can make practically anything: hat, scarf, mittens, socks or even a poncho! The choice is yours! Get practising, pick up an ultra-soft yarn in their favourite colour and start creating a handmade one-off item to remember!
Make a Personal Gift
A touching gift idea is to make up a video or a book of all your favourite moments with the person you are giving to. This doesn't have to be romantic or cheesy – it can be anything from a humorous look at the past you have shared together or an ultra-romantic gesture to your other half. Stockpile all of the photos you have in your collection and theme them together. Add illustrations, small mementos and witty captions and help bring those memories to life.
Personalised Cook Book
If you are giving to a real foodie, whet their appetite with a personalised cookbook. Gather recipes of all their favourite dishes, with a couple of your own classics thrown in. This is a great present to give to a relative or close friend. Make sure you include all of those famous family dishes that hold dear memories for all. You never know, this could well become a family heirloom, passed down the generations for years to come!
Create a Personal CD Remember in school, when you made a cassette for your crush, full of all the most poignant tracks? Why not do the same for your other half? It is the 21st century so don't be afraid to update the concept! Download all those old tracks that bring back memories of times you have spent together. It might be a song that you first danced to, a tune played at your wedding or a track that reminds you of a fantastic holiday together. Or put some of your old albums onto your P.C. Choose the best tracks and burn them onto a CD. Decorate the CD with permanent pens or if your printer is set up to do it - print an image of you both directly onto the CD.
Make a Bespoke Story For Kids
If you have avid readers in the family think about giving the ultimate gift – a bespoke story! Sharpen your drawing pencils and your imagination and start creating a story, starring a little boy or girl! This is a fantastic gift idea that will really get your creative juices flowing. Make it as personal as you can with characters named after family members or friends and set it in your hometown. Get hold of some photos and crop them to make the star look like they are really part of the story!
Make your Own Jewellery
Give the kids a little jewellery kit and let them create their own gift. All you need to give them are some pieces of fine string and coloured beads – the perfect ingredients to make a friendship bracelet!
Make a Dressing up Box
Kids love playing at dressing up but sometimes the only barrier to a proper game is costumes. The solution is to give a dressing up box as a gift. Or if you are a quick hand at the sewing machine why not make them a dressing up costume! Scan charity shops, online auctions and children's shops for cheap outfits and accessories that will set their imaginations alight! Tailor it to suit their interests. Possible outfit ideas might be ballerinas, soldiers, cowboys, fairies, pop stars, jockeys or karate kids. Put them in a large chest or papered cardboard box and let them rummage to their heart's content!
You don't have to give the standard presents. A little bit of thought and effort goes a long way! Think about what the person you are giving to likes or dislikes and set about creating an unusual and memorable gift that they will hold dear for years to come.
You might also like...