Christmas Gifts for Boys 11 to 13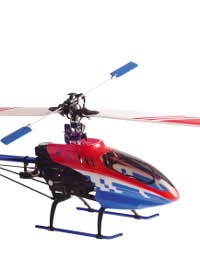 Boys aged 11 to 13 years can be considered a tricky group for which to buy: they are no longer kids, but are just not quite teens either. Advertisements will no doubt bombard you with commands of this year's "must have" gifts are for these tweens, but buy for the individual rather than the generic age group to make sure your Christmas gift is spot-on. Think about a boy's favourite things, from hobbies to sports teams, television programmes to subjects in school, in order to get a few ideas about his interests and preferences. Then just translate this information into a gift item. Clothing, technology, books, sports items and toys are all popular Christmas gifts to give boys aged 11 to 13 years.
Clothing
Boys aged 11 to 13 years are known for being an active bunch. Very often they grow like weeds and work off much of their energy with rough-and-tumble activities. This means that they can outgrow and/or wear out their clothing at lightening speed. Sturdy play clothes may be much appreciated by parents, while more trendy casual clothes will be enjoyed by boys just starting to think about how they look. Sports apparel associated with favourite sports teams, including jerseys, shorts, hoodies and jackets, will be a sure bet for die-hard sports fans. If all else fails, useful items like hats, gloves and scarves remain options though the truly boring items like socks and school shoes should be avoided. Few boys will likely be able to work up enthusiasm for these items as Christmas gifts, no matter how needed they may be.
Technology
The tween technology market is booming and encompasses a wide variety of items. Computer and video games, games consoles, electronic gadgets, music and music players, DVDs and box sets, mobile phones, cameras, robots and electronic action figures and "tech toys" like super-powered spy kits and microscopes are all available for boys aged 11 to 13. Just remember that many electronic and tech items come with guidelines about the appropriateness of the content for specific age groups, though these guidelines may not necessarily be good enough for a boy's parents. When in doubt about a particular item, ask a parent if they would allow their son to use it before purchasing it as a Christmas gift.
Books
"Boys don't read" is a popular complaint among parents, teachers and even in the news, but that isn't necessarily the case for every boy. Even if it is and you're shopping for a young man who only reads books under the most desperate circumstances you can always make it your mission to find him a book that might persuade him to read for pleasure. Non fiction books, novels, graphic novels and reference books like the Guinness Book of World Records, Ripleys Believe it or Not, or any of Glenn Murphy's (Science Museum) facts books can tempt tween boys. Some books are even targeted for reluctant readers and feature shorter chapters and smaller words, so boys who need to practise their reading might enjoy these options as Christmas gifts.
Sports Memorabilia and Kit
Not all boys aged 11 to 13 years will play sports, but most will follow at least one sports team or be a fan of one big name athlete. This gives you a lot of sports related Christmas gift options, from sporting equipment to sports apparel to non-sports related items endorsed by famous athletes. If you really have cash to splash you might even consider purchasing tickets to a sporting event. Just remember to buy two - one for yourself and one for the boy, or one for the boy and one for a parent.
Toys
No matter how old an 11 to 13 year old boy might act, at heart he's likely still just a big kid. And Christmas for kids young and old still means toys. He may no longer be interested in teddies or trains but there will always be something in the toy shop that will catch his attention. Remote control cars, helicopters or boats, board games for older kids, card games, science kits, magic kits and puzzles are popular items with tween boys.
Buying Christmas gifts for boys aged 11 to 13 years may take a little ingenuity, but there are many options that remain firm favourites with this age group. Clothing, technology, books, sports items and toys are all items that are very well received by tween boys.
You might also like...